Learn More About us and Our Team
We are a team of dedicated professionals, ready to do what ever it takes to improve the lives of our patients.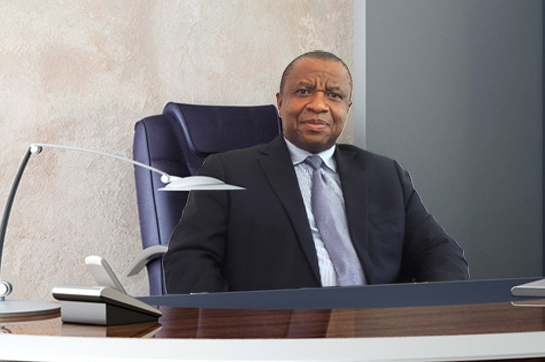 Thabang Pulumo
Chief Executive Officer
Thabang Pulumo started his General education in South Africa and later transferred to Lesotho. Pursued his tertiary education at Lesotho College of Education. In this college, he pursued Teachers' Certificate in Technical and Vocational Training and later lectured in the same college. Moved to South Africa to lecture at Bensonvale College in Sterkspruit, Eastern Cape. Later took the leadership position as principal at Emmanuel High School in Leribe and later moved to the Ministry of Education and Training, where he occupied a leadership position and was in charge of schools offering technical subjects and as well as skills training centres in Lesotho.
Mr Pulumo obtained a Bachelor of science degree in Technical Education at the University of Malawi. He later pursued Master's degree with the University of Leeds in United Kingdom. In the latter, he specialized in International Management.
Maluti Adventist Hospital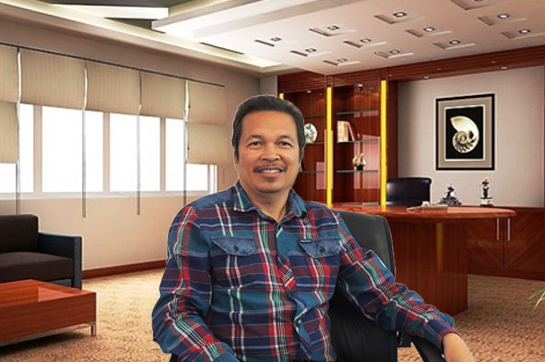 Solofo Ramorasata
Chief Financial Officer
Was born in Madagascar. Did his IT studies in Madagascar then I got his Management Degree at Adventist University of Central Africa in Rwanda (the only French speaking University at the time). After his studies there, the University engaged him to be one of the staff members. Unfortunately, there was a civil war in Rwanda and had to leave the place. Before he joined MAH, he worked for Adventist Relief Agency (ADRA) in West Africa for more than 7 years.
He came to MAH to visit his brother who worked for the MAH as a Medical Officer, and was later requested to stay and help. He did not hesitate to offer his services to the Lord first and secondly to the hospital.
Maluti Adventist Hospital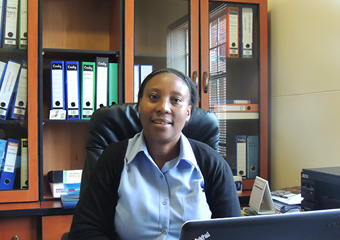 Moroesi Kokome
Human Resource Manager
Born and raised in Lesotho. Maluti has always been home since childhood. Started professional career at Maluti in 1992. Left for personal developmentin 1994 and rejoined in 2002 and was appointed as the first Human Resource Officer in November 2007. Has passion for serving and desire to see the institution gaining higher echelons.
Maluti Adventist Hospital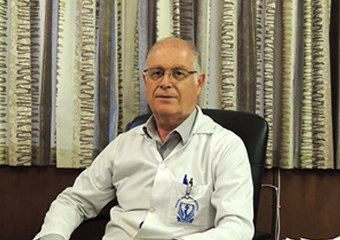 Dr. Jorge Rodriguez
Chief Medical Officer
Born in Argentina, he has dedicated his 10 first years of professional life in training on General Surgery and later on Urology. Since May 2002 he became part of permanent Doctor Staff at Maluti Adventist Hospital. On 2011 besides his medical duties, he was appointed as the Chief Medical Officer coordinating activities of 8 Hospital departments directly related with patient assistance.
Maluti Adventist Hospital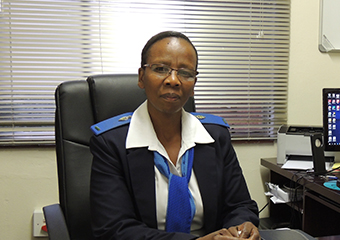 Mrs Matumelo Tlelima
Nursing Services
Nursing Services Manager; with nearly twenty four years of experience in the nursing profession acquired both locally and internationally. Passionate about nursing and serves as a member of national professional regulatory board. Excellent negotiating and problem solving skills combined with ability to train, build teams, coach and mentor. Competencies in strategic planning development and policies development.
Maluti Adventist Hospital
Premises
We work hard to improve and maintain our premises for the best service delivery.
The government through Lesotho Millennium Development Agency will be assisting MAH with maintenance of infrastructure and equipment. The equipment include medical equipment. It therefore means that MAH like other hospitals in the country will be relieved of the burden of maintaining its own equipment.